---
Wandering with Purpose: The Benefits of Ecotourism
Human beings travel for all kinds of reasons—exploration, adventure, relaxation—each one unique to the individual and shaped by their personal circumstances, desires, and motivations.
The emergence of ecotourism over the last several decades has encouraged us to consider not just why we travel, but how we travel.
Ecotourism, at its essence, is a form of responsible travel that focuses on experiencing and appreciating nature, its conservation, and cultural heritage. It seeks to minimize the negative impact on the environment and local cultures while maximizing the benefits for both travelers and the destinations they visit.
Within the realm of ecotourism, our wanderings become purposeful. We begin embracing the philosophy that the manner in which we travel is as significant as the destinations we choose. Every step we take and each decision we make while we travel echoes our beliefs, leaving an indelible mark on the world.
At Mount Hayden Backcountry Lodge, we aim to give purpose-driven wanderers a place to land that is aligned with the values of ecotourism:
Sustainable Tourism Practices
Ecotourism promotes sustainable travel by minimizing the ecological footprint through responsible planning and management, and aim to conserve natural resources and reduce waste and pollution.
Mount Hayden Backcountry Lodge exists completely off-grid, with all its electricity needs provided by solar panels and a micro-hydroelectric system set up on the nearby spring. The solar panels generate 6kw a day, and any unused electricity (up to 65 volts) can be stored in the onsite batteries. Though the lodge currently uses propane to power a backup generator for cooking and hot water, our ultimate goal is to go carbon neutral by setting up a larger hydroelectric system on the waterfalls just below the lodge. Our intention is to be 100% self-sustaining and supporting the global transition from fossil fuels in our own small way.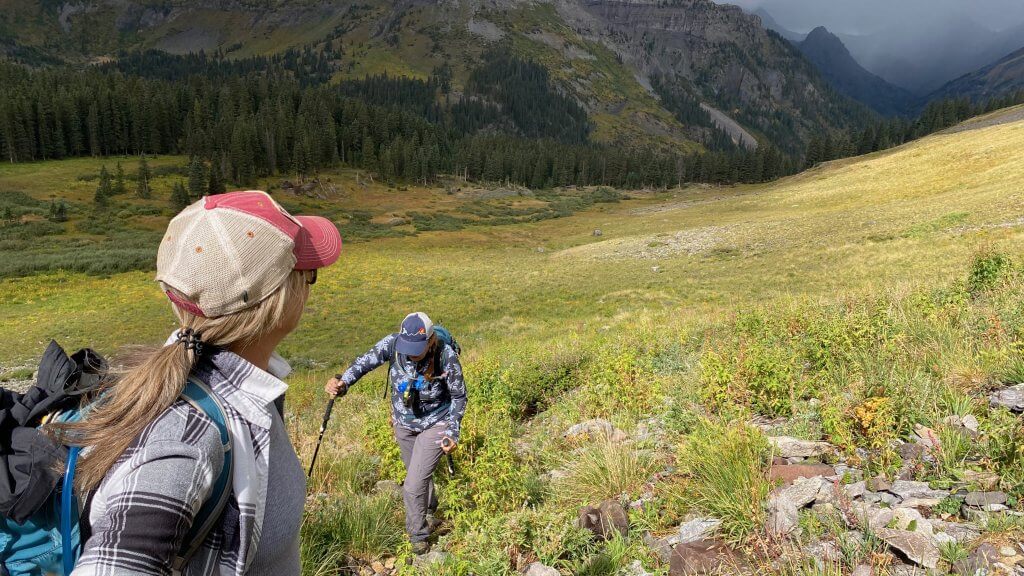 Community Involvement and Benefits
Ecotourism seeks to involve local communities in the tourism process, ensuring they benefit economically and socially from tourism activities. This can include revenue generation, job opportunities, and infrastructure development.
Lodge owner Eric Johnson is the first full-time resident of the Richmond Basin in over a century, and is committed to developing and maintaining strong ties with the nearby communities of Ouray and Ridgway. He recently hosted Ouray's Voyager youth program at MHBL and creates and hosts events for community youth each year. As a chef and host, Eric prioritizes using high-quality, locally-sourced foods to cook for his guests, supporting local farmers and suppliers whenever possible.
Preservation of Natural Environment
The protection of the natural environment is a core principle of ecotourism. This includes preserving biodiversity, protecting habitats, and supporting conservation efforts to sustain the delicate balance of ecosystems.
Everyone on the Mount Hayden Backcountry Lodge team has a deep love for the pristine environment surrounding the lodge. We take the time to educate each of our guests on practicing leave-no-trace ethics when exploring outside, and share our ecotourism efforts during their stay. We also hunt elk in season and responsibly, solely for the purpose of feeding our guests, never for sport.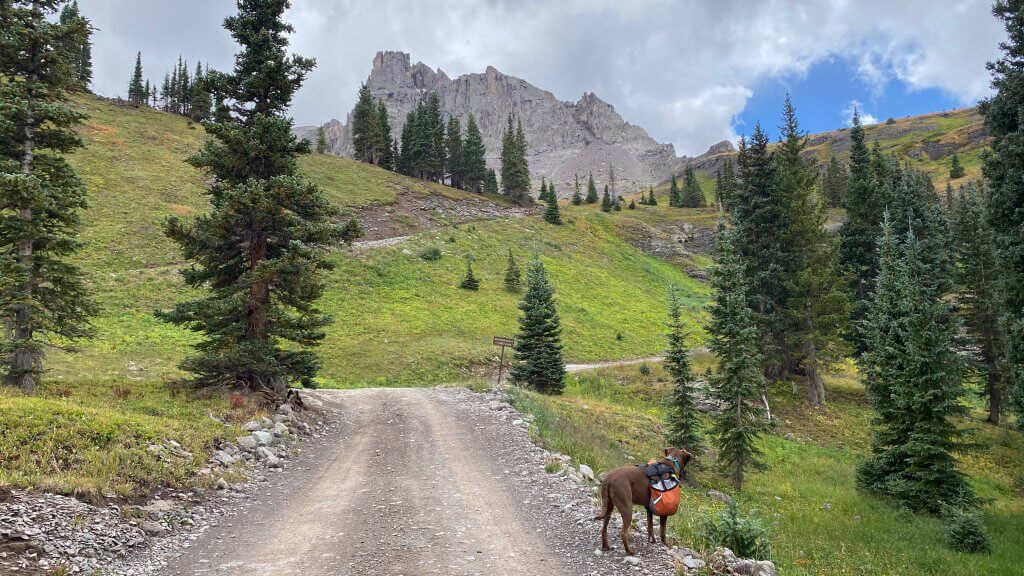 Low-Impact Tourism Activities
Activities associated with ecotourism are typically low-impact and non-intrusive to the environment. They rely on close communication with local communities and a deep knowledge of the flora, fauna, and seasonality of a place.
Hiking, birdwatching, wildlife viewing, and other nature-based activities are common choices at most ecotourism destinations, and MHBL has them all in spades.
Sustainable Lodging in the San Juan Mountains
Traveling in accordance with your values not only enriches your personal travel experience but also has a broader positive impact on the destinations you explore. It allows you to be an ethical and responsible traveler, leaving behind a trail of meaningful memories and a world that's a little better because of your conscious choices.
Join us in the Colorado backcountry this winter, where wanderlust meets conscience, and the thrill of travel is seamlessly woven with the tapestry of your beliefs and values.
---